See also the Third Sunday Salem, Mass. Shapenote Singing
Also Second Sunday Boston Connexion singing in Brookline.
Boston Area Monthly Shape-Note Singing
Our new location is in the Parish Hall at Church of the Redeemer in Chestnut Hill.
We sing primarily from The Sacred Harp, 1991 edition, and The Norumbega Harmony. We have books you can use, or buy a copy to take home.
You've heard it on the soundtrack to Cold Mountain, this Boston area singing has been going on for decades. Also covered by WBUR's Here-and-Now, Sacred Harp special on 2004 January 12
Second Monday every month, 7:45 - 10:00 pm
Church of the Redeemer, Chestnut Hill
Parish Hall
379 Hammond St, Chestnit Hill, MA, 02467
or via GPS navigate to 42.329993 North,-71.168118 West
Accessible by MBTA on the Green Line
Plenty of Parking
Music provided, no experience necessary

2019
Oct 14
Nov 11
Dec 09
2020
Jan 13
Feb 10
Mar 09
Apr 13
May 11
Jun 08
Sponsored by Norumbega Harmony.
Printable Version of Flyer
For a printable version of the Monthly Singing flyer complete with dates and maps, download 2013 PDF Flyer, 205kB or 2013 MS-Word .doc Flyer, 176kB
Campus Map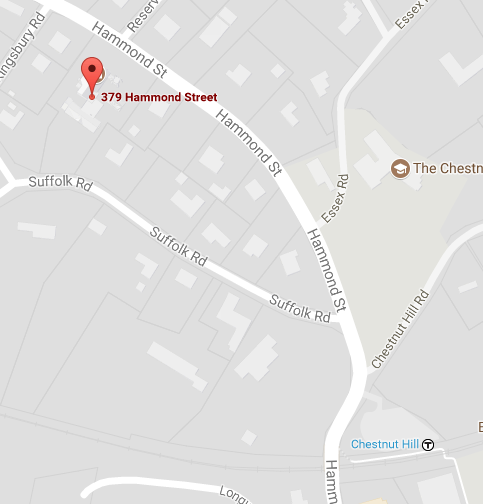 For more information, contact Bob Parr, parr2w4s [at] gmail [dot] com, 781-648-1009
Directions
Directions to CoR.
By car:

Interactive map from Google,CoR, 379 Hammond with link to printable intersection-by-intersection driving instructions.
By rapid transit:
From the MBTA trolley:
Take the Green Line, Riverside Branch (D train) to Chestnut Hill.
Other Sacred Harp Singing Opportunities
Second Sundays Boston Connexion singing in Brookline.
Third Sundays Newbury, Massachusetts singing at First Parish Church.
See also Dr. Warren Steel's Local Regular Singing Directory. All this and more can be found via the Fasola Home Page
---
Shape-Note Intro | Norumbega Harmony | Andover-Newton Theological School
History
Our last singing at Andover-Newton.



On 2017 July 10, we arrived to find that the locks on the Meetinghouse door had been changed by the new owner of the ANTS campus, so we sang outside on the lawn.
---
Corrections, additions or comments?
Send email (if supported by your browser) to the author, ijs@alum.mit.edu.
Original 3 October 1994
Last Modified: Sun Aug 06 17:31:04 EDT 2017 / Ishmael the Fiddler