Norumbega Harmony
Photo Gallery
Singing a Sunday service at Newton Highlands Congregational Church, August, 2015.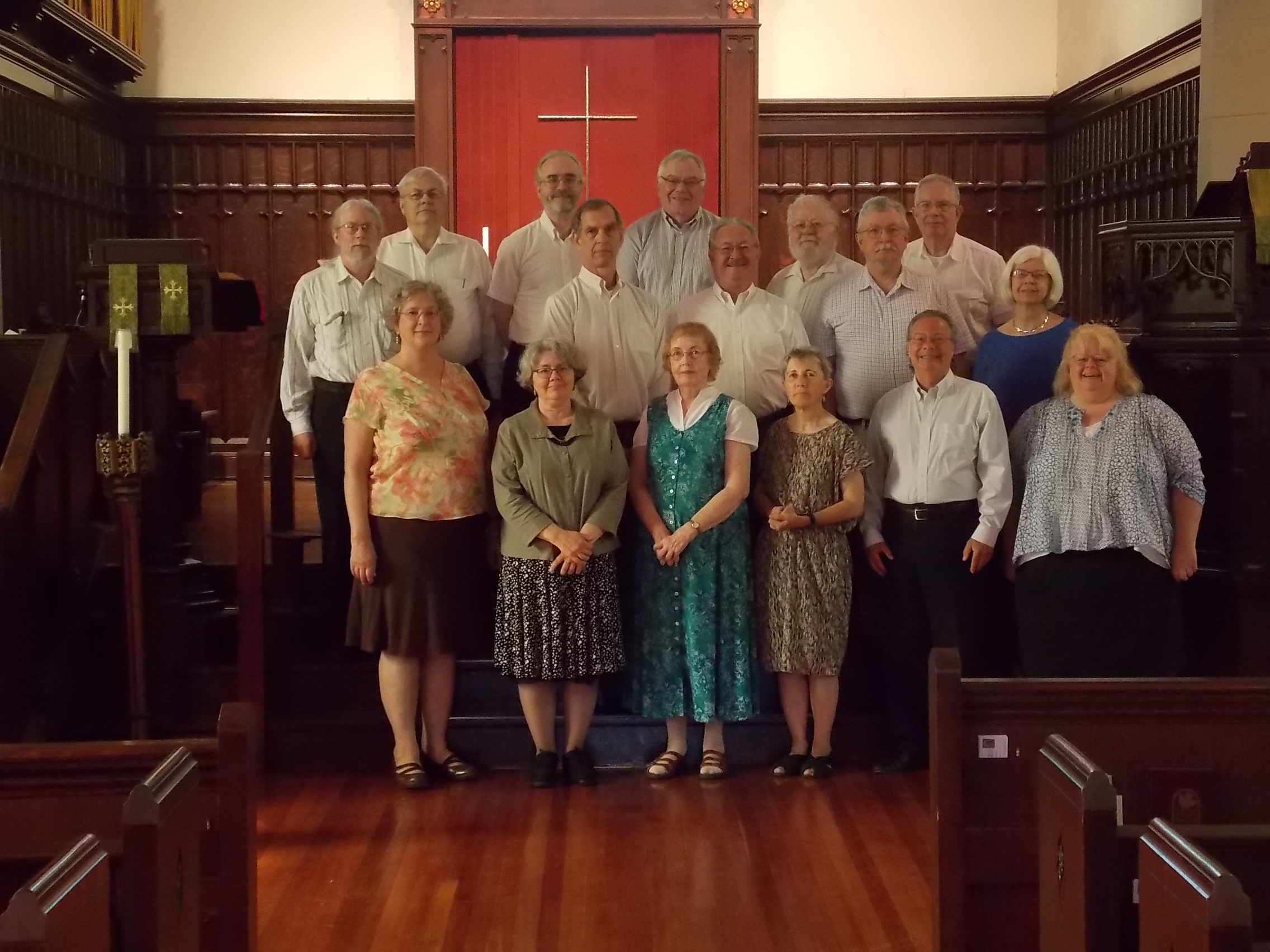 Newton Highlands, Massachusetts.

Taken on the occasion of the Berkshire Shaker Seminar on July 14, 1994, this JPEG image (432 x 366, 22k) includes, from left to right, Ishmael S-W (lead / tenor), Sarah Brownsberger (treble / soprano), Paul Gauthier (bass) and June Matthews (alto).

Group photograph taken inside the Rocky Hill Meetinghouse in Amesbury, Massachusetts, for a Mothers Day concert on 12 May 1996. The Meetinghouse, built in 1785, is under the care of the Society for the Preservation of New England Antiquities and remains well preserved - in addition to having acoustics well suited to our repertoire.
Photo Copyright 1996 Norumbega Harmony, Inc.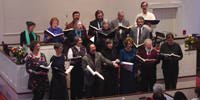 Concert photograph taken at the historic Dover Church, 2003 March 02.
---
Corrections, additions or comments?
Send email (if supported by your browser) to the author, ijs@eddie.mit.edu.
Original 16 Dec 1997
Last Modified: 2017 Apr 25 / Ishmael the Fiddler